The Posh Little Urbanites Show, PLUSH was held at the Hyatt Regency Century Plaza in LA last week (such a beautiful hotel!). The first two days were for buyers only with the third day claiming to draw an anticipating 1,000+ moms seeking the best products/brands Plush hand selected. After we got our booth set up, we had a chance to walk the show… Here's a round-up of our favorite exhibitors you're sure to love!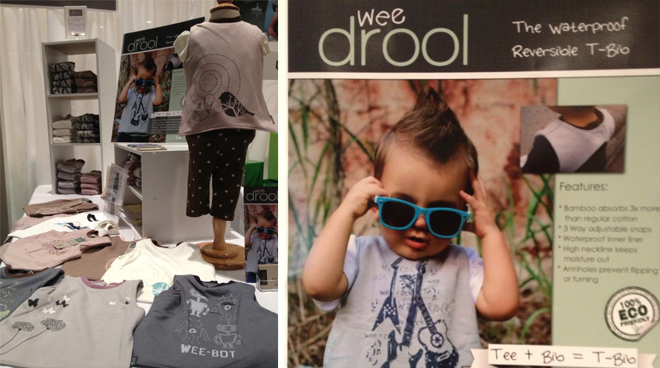 Wee-Drool's adorable eco-friendly, waterproof, reversible bibs are designed to fit like a t-shirt to keep your little one dry and in style. The high neckline and armholes give coverage and keep the bib in place, bamboo/organic cotton blend feels great to the touch and the color pallet + prints are candy for your eyes.
Founded by an environmental engineer (who we got to chat with) familiar with hazardous chemicals, Naturepedic crib mattresses offer a natural and non-toxic alternative that's waterproof and hypoallergenic. Knowing babies and toddlers spend 10-14 hours a day sleeping and playing on their mattress, choosing one that won't off-gas toxins is important. With so many "organic/natural/eco" options available (cotton batting, soybean foam, coconut husks, natural latex/rubber, wool, etc.), their website does a great job educating parents on what's what.
The totally unique jewelry from RuCaKids had us at Hello. Their Tree + Apple designs are a fresh take on BFF necklaces for Mom and Daughter and the Lucky Penny Locket is equally as original!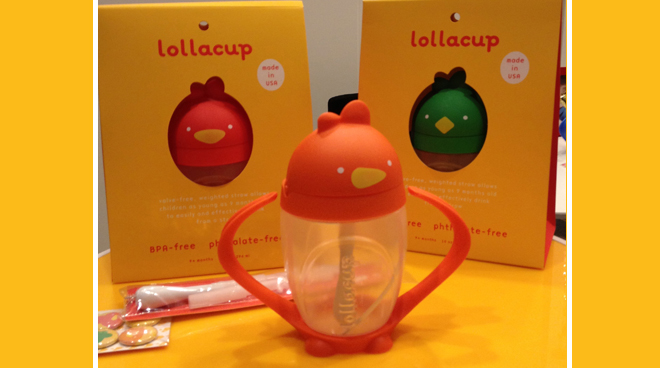 We instantly recognized Mark Lim from his swim on Shark Tank making a deal to grow Lollacup. The sippy cup's unique design helps infants and toddlers drink effortlessly from a weighted straw even when the cup is tilted. Killer styling and innovation. Great chatting with Mark… Love this 'Made in the USA' product!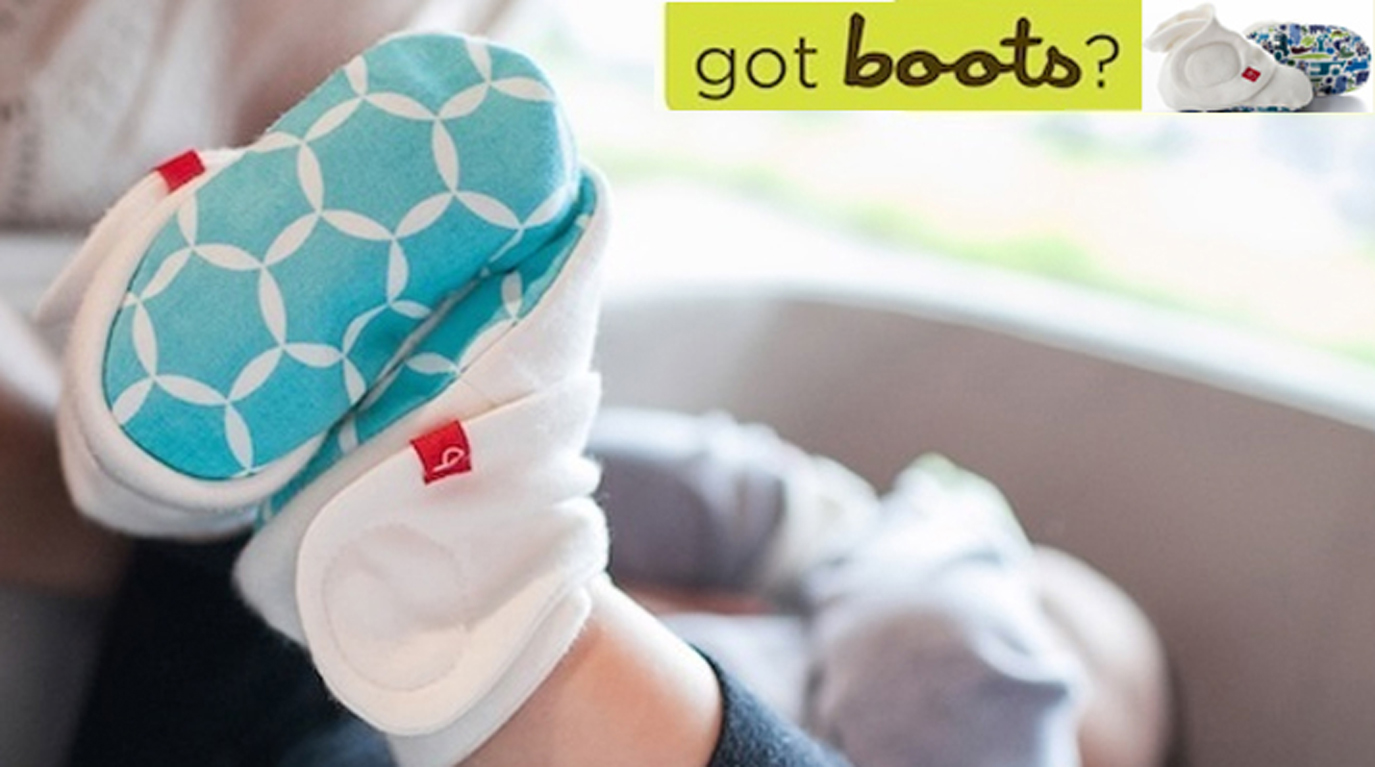 Remember Guava Kids Mitts from our Fall ABC Round Up? They're at it again with adorable and affordable baby booties that actually stay on! Get these boots on pre-order soon – rumor has it they are flying off the shelves before they even hit!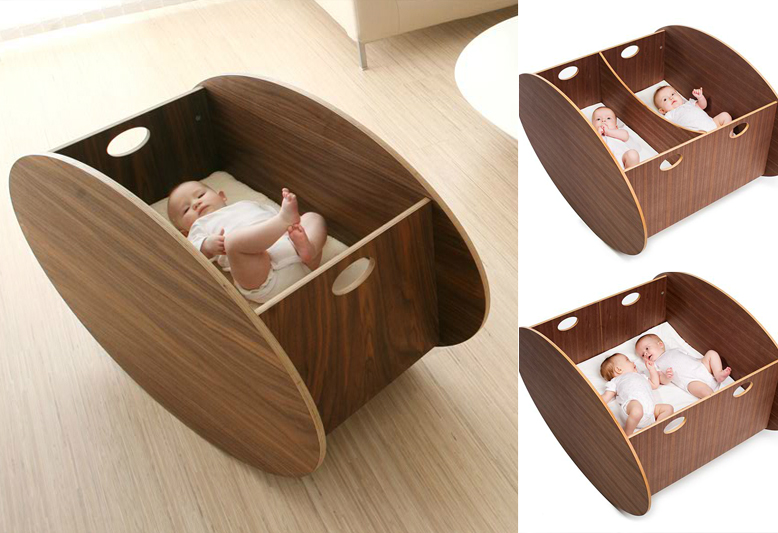 Research tells us our brains perceive forward movement as comforting and relaxing (where side to side motion is stimulating). The So-Ro Cradle from Baby Home (named after a Norwegian lullaby) utilizes front to back rocking to sooth. It has 3 grades of elevation at the head (great for when baby has a stuffy nose), is powered by baby, and there's a version for twins, too! Check out this video of babies rocking out to the So-Ro lullaby. Need we say more?
Which are your favorites? Tell us what you think….