SHORT SLEEVE POCKET – BLACK
$62.99


Designed for hands-free skin-to-skin contact, we engineered the short sleeve Pocket using our signature fabric and added ventilation.
+ Mesh under arms and back releases heat
+ Flattering short sleeve cuff
+ Support Belt Included

Download our Instruction Booklet for info on how to use and care for your NuRoo Pocket
YOUR NEWBORN CARRIER
DESIGNED FOR HANDS-FREE, SKIN-TO-SKIN CONTACT WITH BABY.
Made using our Signature Fabric, the NuRoo Pocket allows you to spend more time skin-to-skin. Designed to go on like a shirt, our carrier eliminates wrapping, tying and knotting to make babywearing a breeze. As your post partum body changes and your baby grows, the adjustable closures give you the perfect fit every time. The technical properties of our fabric keep you and baby cozy, so you can spend more time skin-to-skin.
SOFT

Your baby's skin is delicate, sensitive and brand new to the elements of the outside world. In developing our signature fabric, it was of utmost importance that it be super duper soft, a difference you're sure to feel.

SEAMLESS STITCHING

We use flat lock stitching to make the design feel seamless so there aren't any big chunky, uncomfortable seams chafing you and your peanut.

COMPRESSION FIT

Our fabric is designed to create a compression fit that hugs baby to your skin, recreating that womb-like, "held" feeling that soothes + supports your baby, making them feel safe + secure.

MACHINE WASHABLE

Machine washable and dryer safe, caring for the Pocket is convenient and easy, allowing you to spend more time skin-to-skin with your baby.

BREATHABLE + MOISTURE

Thanks to those postpartum hormones, you're running warm, no matter the season. Our breathable, moisture-wicking fabric keeps you and baby cool and dry. You'll naturally build heat wearing baby skin-to-skin, but the moisture is pulled out and released from the fabric, so your carrier won't feel sweaty or wet.

4 WAY STRETCH

The first and only skin-to-skin carrier to adhere to ASTM sling/carrier standards, passing retention testing up to 45 pounds. The wearer is hands free and can be up and on their feet. A great parting gift to send home with mom + baby, encouraging ongoing skin-to-skin contact.

The benefits of skin to skin contact, for both mom + baby, are truly remarkable. In fact, the benefits are so important for your little one's development, the American Academy of Pediatrics recommends daily skin-to-skin sessions throughout the first three months of your baby's life. To receive all the benefits, mom + baby need to stay skin-to-skin for 60 uninterrupted minutes. Mom life is a busy life, and finding 60 minutes to lay in bed or on the couch, cuddled skin-to-skin is difficult to do! Not to mention, if you have other children to care for. We designed the Pocket so that you and your baby can receive all the benefits of skin-to-skin contact and be up and on your feet, living your life as you do!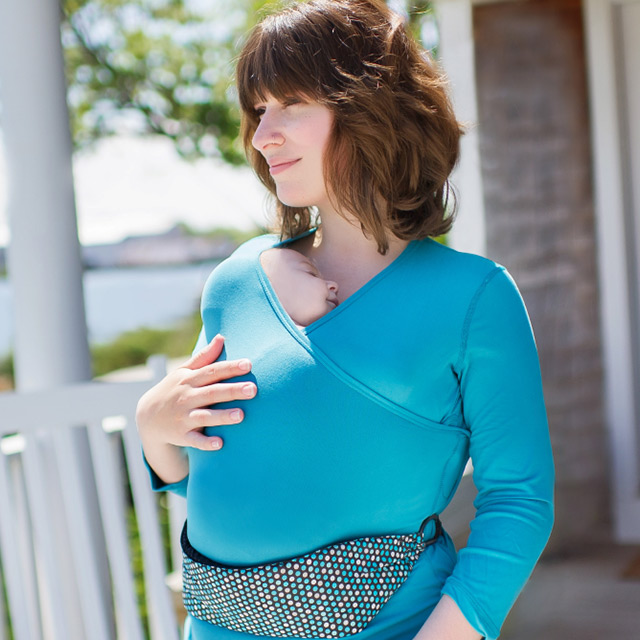 FEATURES YOU'RE SURE TO LOVE
+ USE IT RIGHT FROM BIRTH
You can use this the day your baby is born, so be sure to wash and pack it in your hospital bag. The Pocket supports the Baby Friendly Hospital Initiative and is approved for use in the NICU with pre-term infants and twins, while seated.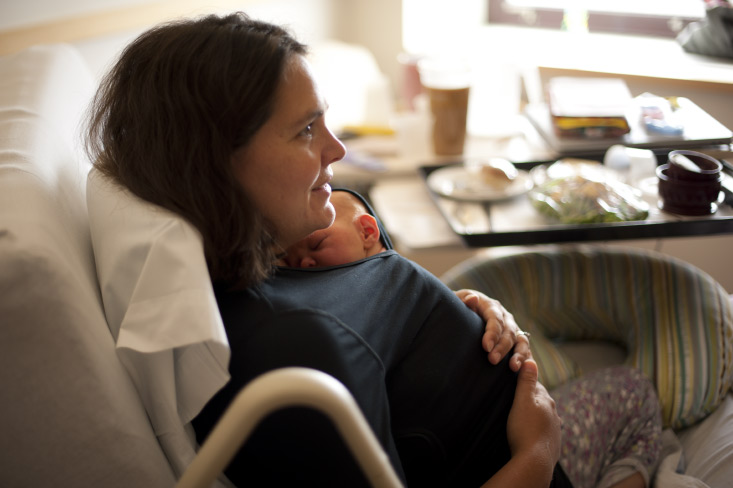 + EASE OF USE
With new babies, there is a lot going on and a lot to figure out. That's why our Pocket is so easy to use. It goes on like a shirt – no wrapping, tying, or knotting involved – which makes putting baby in and taking baby out a cinch. Check out the instructions for more info on how to wear.
+ HANDS FREE CARRIER
The Pocket is the first and only skin-to-skin carrier to adhere to the sling/carrier standards, passing retention testing up to 45 pounds. Baby is securely snuggled against your skin, giving you the comfort to be hands free. Even if you're not on the go, think of your newfound freedom… even something as simple as eating a bowl of cereal is now achieviable!
+ SUPPORTS HEALTHY HIP DEVELOPMENT

The Pocket has been acknowledged as a "hip healthy" product by the International Hip Dysplasia Institute, meaning that baby is in the proper M position making it ergonomic, and safe for baby's hips.
+ CUSTOM FIT
The Pocket is adjustable to accommodate your growing baby and changing body. You create a custom fit every time to safely and comfortably accommodate baby's growth and your body's unique contours. Sold in 4 sizes fitting size 0-26, our size chart will help you to choose which is right for you.
THE NAKED TRUTH
HOW SKIN TO SKIN WORKS
Over 40 years of research has proven that in the early months of life, Skin-to-Skin contact, also referred to as Kangaroo Care, creates remarkable benefits for you and your baby. Full chest-to-chest contact between mom (or partner, grandparent, even sibling!) and baby is crucial when practicing skin-to-skin, as this is the location of the C-Afferent Nerve. When stimulated, it results in all of the physiological benefits that Skin-to-Skin offers.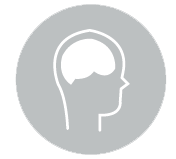 Accelerates
BRAIN DEVELOPMENT
Skin-to-Skin contact is a multi-sensory experience. Holding baby on your skin increases the development of essential neural pathways, which accelerates brain maturation. In addition, research shows that kangaroo'ed babies spend more time in quiet sleep, which enhances organizational patterns in the brain and decreases baby's stress responses.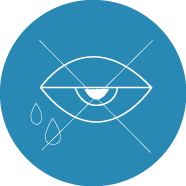 Calms. Soothes.
REDUCES CRYING / STRESS
The direct connection with your skin during Kangaroo Care soothes baby so much that babies' cortisol levels (stress hormone) are measurably lowered after only 20 minutes of being held Skin-to-Skin. And, remarkably, their pain is reduced when held Skin-to-Skin. As a result, babies who experience regular Kangaroo Care often cry less and appear less agitated.
Regulates
BODY TEMPERATURE
Maintaining body temperature is essential for young infants who do not yet have the skills to keep themselves warm. Nature takes care of that through a process known as thermoregulation. Within minutes of being held Skin-to-Skin, the mother's breasts automatically adjust to cool baby down or warm him up, in response to what baby needs. And if you have twins, mom's breasts can act independently to take care of multiple babies at once.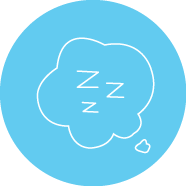 Improves
QUALITY OF SLEEP
Development of mature brain function in infants depends on the quality of their sleep cycling. During Kangaroo Care, most infants fall asleep easily, and achieve what is called "Quiet Sleep", a natural deep sleep for 60 minutes or more. This is important, because research points to Quiet Sleep as one of the most beneficial for accelerating brain patterning and maturation.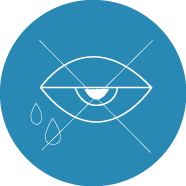 Reduces risk of
POSTPARTUM DEPRESSION
Kangaroo Care increases the levels of maternal oxytocin, which serves to restore mom's pre-pregnancy hormonal levels and reduce the risk of postpartum depression, a condition that effects one in seven mothers in the United States.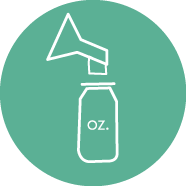 Increases
MILK PRODUCTION
Studies have shown that moms who practice Kangaroo Care from the start are more likely to continue exclusive breastfeeding when they bring baby home. The surge in maternal oxytocin and prolactin levels in the early hours after birth appear to have long-term effects in increased milk production. Moms who experience breastfeeding difficulties are likely to see near-immediate improvements by practicing Kangaroo Care for at least 60 minutes per session, 1-2 times a day.

1. GO TOPLESS
Mom should be completely topless (not even a bra like above), semi-reclined, with baby wearing only diaper.
2. CHEST TO CHEST
Place baby in a vertical position directly against your bare chest, with their shoulders resting on or above your breasts to stimulate both of your c-affarent nerves.
3. LOOK + LISTEN
Turn baby's head to one side and always keep their face visible + kissable.
QUESTIONS?
HERE'S OUR MOST FREQUENTLY ASKED
Don't see yours listed below? We'd love to hear from you!
BABY SEEMS TO BE SITTING VERY LOW IN THE POCKET, HOW CAN I POSITION HER HIGHER?
Place baby high on your shoulder when positioning them into the carrier, so that they settle in on your chest. Their head should be resting right at or just beneath your collar bone. Often, parents will start with baby in this position leaving them sitting too low. It takes a few tries to get it right and baby may not be used to being held vertically so give them a chance to settle in before giving up. They may fuss at first, but happily settle.
CAN I BREASTFEED WHILE WEARING IT?
You sure can! With some practice, you and baby will quickly figure out your favorite position. Try nursing in the NüRoo Pocket while seated first. Lift your breast and guide baby to latch. The wide interior pocket provides plenty of room to angle baby to either side.
CAN I WEAR BABY FORWARD FACING?
No, Baby should always be chest to chest with mom in the NüRoo Pocket. This is where all the advantages of Skin-to-skin happen. When used as a carrier, baby should still be held in the vertical position facing mom with their legs frogged or in the M position.
HOW MUCH WEIGHT CAN THE CARRIER SUPPORT?
The Pocket meets Sling Carrier Standards and is recommended to be used for babies up to 20 lbs. Developmentally, around 4-5 months of age, your baby will start to become more curious about their environment and ready to transition to a soft structured carrier.